The Special C. talk about their new album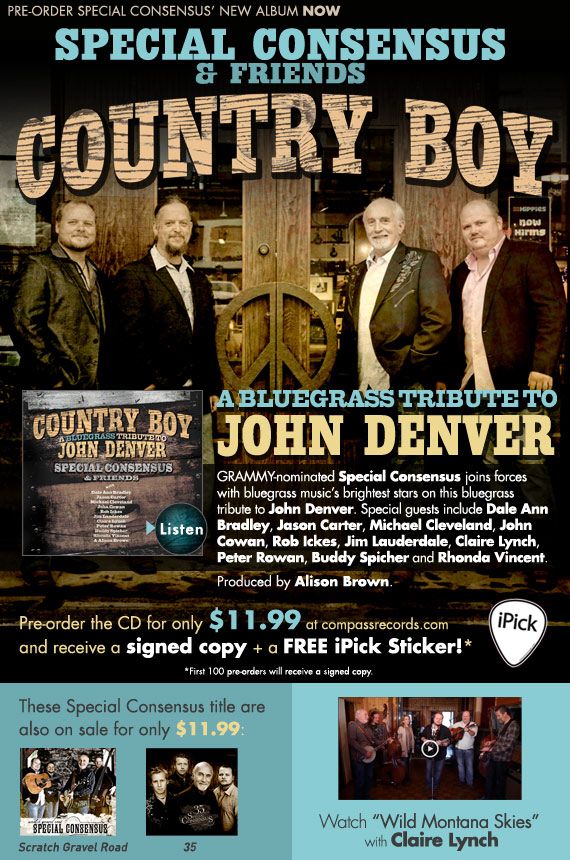 As mentioned on the BIB on St Valentine's Day, the next
Compass Records
album by the
Special Consensus
(USA) is a tribute to the late
John Denver
, in which the band are joined by friends from the top ranks of bluegrass music.
On this coming St Patrick's weekend, the Special C. begin touring in support of the album, which is scheduled for release on 25 Mar. Bluegrass Today carries a new
feature on the making of the album
by
John Lawless
, including a video with plenty of music and all the band members talking about what it has meant to them.
The Special C. have toured regularly in Ireland since 1995 (most recently in January 2013), so their many friends and fans over here should enjoy the feature. The video can also be seen on
YouTube
.
Labels: CDs, Media, Video, Visiting bands